First, a special thanks to you.
I'll keep this short, but I wanted to send out a sincere thanks to the viewers, friends, and family that have supported this tiny coffee channel. MokaBees hit 2,000 YouTube subscribers and 200,000 views last week, which is a really big milestone for us. Your feedback and warm comments helped form an outlet where I can create, share, and connect with others about two subjects I'm passionate about: coffee and people.
We've only been around a short while, but it's exciting to see the difference in our videos just over the last few months.
The Moka Pot tutorial was my first ever: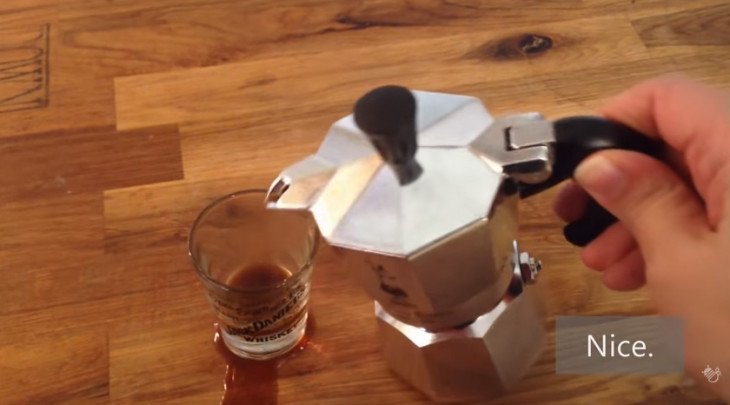 It was filmed using my smartphone and a pair of tongs, and held together with a rubberband under my chin, so I could use both hands. The video is shaky and dark. I spill coffee in it. But I routinely get the warmest feedback from that video, and I believe it's because there's a reassurance that comes from discovering that everyone makes mistakes in the kitchen.
I've since made some minor upgrades in equipment (thank God), so you'll notice a few of my older videos getting an upgrade in the coming months. But I want to reassure you that for the foreseeable future, I'll be your resident non-expert, and I appreciate the opportunity to blunder-through, discover, and share the world of coffee with you.
Holiday Giveaway – 10 Ways to Enter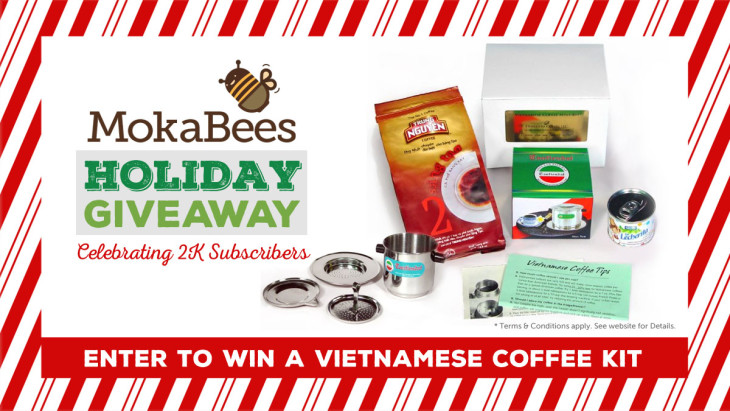 To celebrate the holidays and our little milestone, we're giving away one (1) Vietnamese Coffee Mini Kit, complete with everything you need to make Vietnamese coffee at home:
4 Ounce Phin (Vietnamese Coffee Filter)
Vietnamese Coffee Grounds
mini sweetened condensed milk
? Watch How to Make Vietnamese Coffee: Click Here
The contest ends 11:59pm PST on January 20, 2016. Please read the Terms and Conditions below for rules. One kit winner will be announced through our Twitter feed on January 23, 2016. Good luck!
Enter Here:
MokaBees Vietnamese Coffee Kit Giveaway

Please read the Terms and Conditions link above for rules. Since this giveaway contains food, winners are limited to those located in the United States and Canada.