If you love coffee and tea, why should you have to choose between them? Thailand has you covered with this sweet drink that covers the best of both worlds: Black Tie Coffee.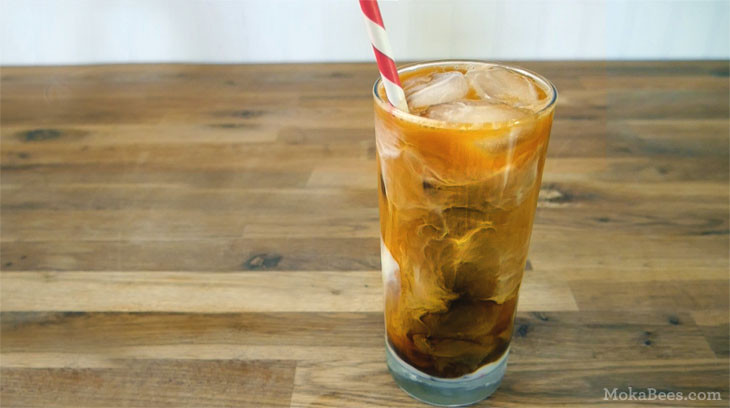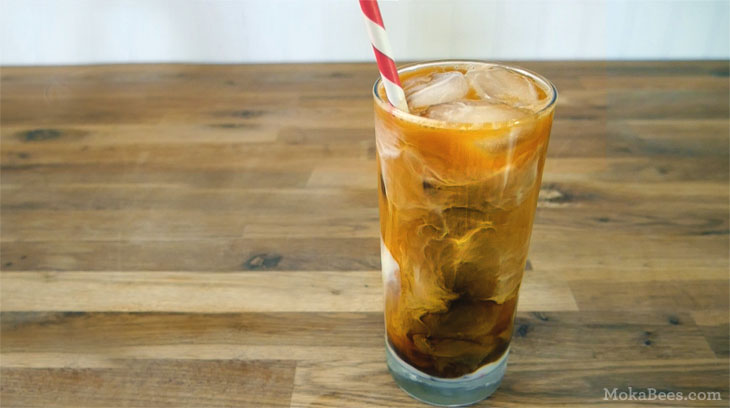 What's so great about Black Tie Coffee?
What makes this drink fantastic is the orange-like aroma of the tea, mixed with the intense, almost bitter flavor of the coffee. Since these flavors are layered in the glass, each sip is a new ratio of flavors. Sometimes sweet, sometimes dark and toasty.
Finding & Using Thai Tea
They key to this drink is Thai Tea. This isn't your ordinary black tea. In fact, contrary to its name, it's a lot more than just tea leaves. Thai tea comes specially packaged with distinct spices, flavors, and colors added to the leaves. Its taste and color are reminiscent of an orange creamsicle. Hints of vanilla, anise, and cardamom are also present. It is delightful.
You can purchase Thai Tea (sometimes labeled Thai Tea "Mix") at almost any Asian market for next-to-nothing. (Seriously… a $3 bag is enough to last me months). Amazon sells it as well.
There's a couple important things to note when using Thai Tea, though:
1. Traditional Thai Tea mix contains food coloring.
2. The orange coloring will stain surfaces, so be mindful about spills or using white utensils.
3. It is totally worth the hassle.
Can you make your own Thai Tea mix at home? You can certainly try. But most accounts I've read concur that homemade attempts taste nothing like the original mixture so widely used across Thailand. (Picture trying to make Coke or Pepsi at home, from scratch. It simply won't taste the same.) But if you have an aversion to vaguely-labeled products or food dye, there's a few resources online that can help you make your own, with the understanding that this will taste differently in the end.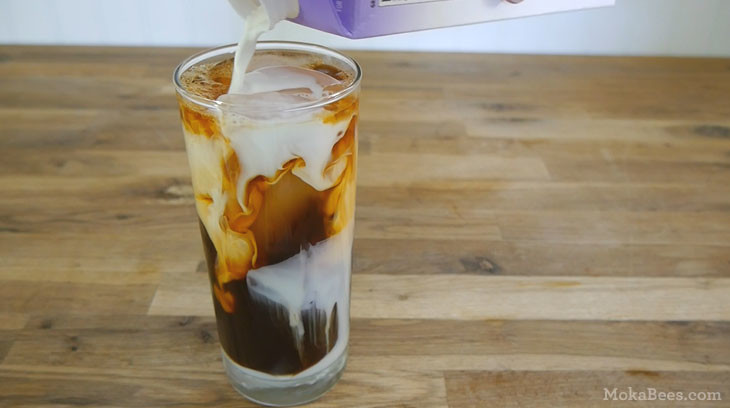 Let's talk about the coffee:
This Black Tie recipe requires one (1) shot of espresso or extremely strong coffee for each serving. I didn't delve into specific brewing methods, since the recipe is flexible enough to use whatever brew-type you prefer. The stronger, the better. I used my moka pot, but cold brew, french press, or Vietnamese phin coffee would work well too. Just make sure that sucker is strong.
I prefer Vietnamese or Thai-style coffee beans for this, since their bitterness plays well with the sweetness of the condensed milk and sugar. Cafe du Monde is a great alternative, and can be purchased at most local grocery stores. While it's not regionally authentic, the taste is similar due to the blend of Chicory and Robusta beans it contains.
Black Tie Coffee has something for each of the senses. A bold mix of flavors, fragrant aroma, and honestly it looks stunning in a glass. Almost like a sunset. Which would be the perfect setting for sipping this delicious and unusual drink.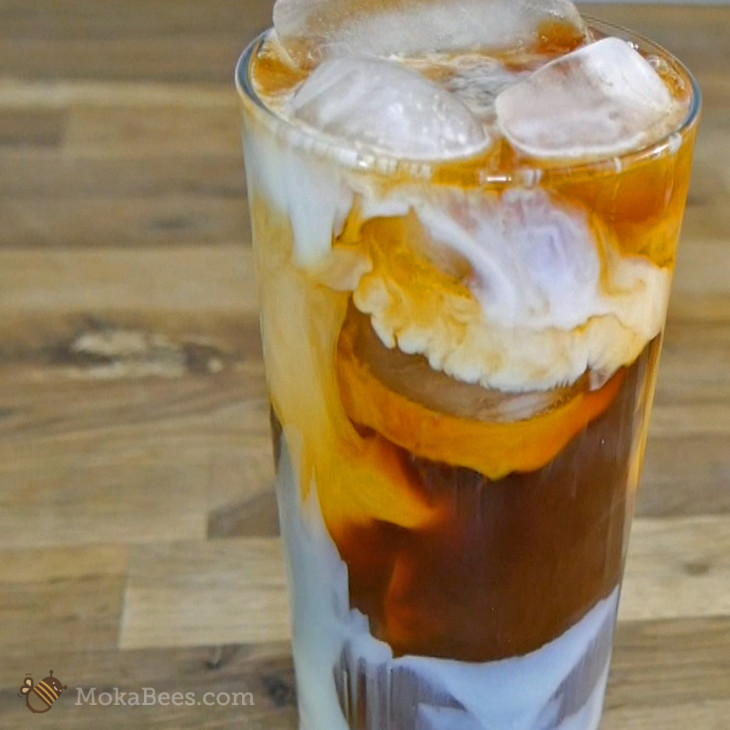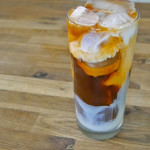 Thai Black Tie - Iced Coffee & Tea
2015-08-15 14:27:37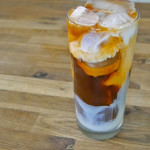 Serves 1
Thai Iced Tea, Coffee & Cream
Ingredients
1 cup hot water
2 teaspoons sugar
1 tablespoon Thai Tea (Mix)
1 shot (1 oz.) of espresso or strong coffee
2 tablespoons of cream or half & half
1 tablespoon sweetened condensed milk
ice
Step 1: Make the Tea and Coffee
Bring water to a boil, then turn off the heat.
Add tea and sugar; cover and let steep 3-5 minutes, stirring occasionally.
Meanwhile, prepare 1 shot of espresso or strong coffee using your preferred method.
Filter tea through a fine mesh strainer (or paper towels).
Step 2: Assemble
Fill a tall glass 3/4 of the way with ice
Add 1 tablespoon of sweetened condensed milk
Pour in 1 shot of coffee
Pour in your tea
Top with 2 tablespoons of cream, milk, or half & half
Stir well and serve
Notes
Thai tea mix contains colors that may stain light surfaces.
MokaBees • Coffee Recipes & How-Tos http://www.mokabees.com/
Products used in this video: